Shine in your specialist area
Do you have a forward-thinking solution that can drive businesses forward and make life easier for your users? You will find the appropriate category here.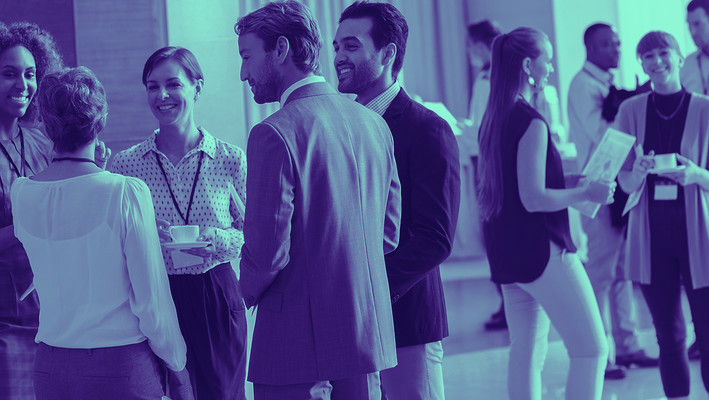 Who can participate?
Companies or organizations with legal status can submit their project. In the IoT Young Leader and Social Impact categories, individuals or projects that were not started from within a company (e.g. non-profit or open source) can also participate. More details can be found in our entry conditions.
Retail & Costumer Experience
In this category, IoT projects that redefine user experience and optimize retail and eCommerce processes are awarded. These can be, for example, in-store navigation and tracking services in retail, networked parcel collection stations or the use of intelligent sensors and wearables in the areas of hospitality and services. New consumer-driven IoT services also fall into this category.
Mobility & Logistics
This category includes IoT projects and solutions from the mobility industry. In addition to IoT-based mobility services and business models, these include IoT projects from the automotive industry, logistics and the travel industry. This applies equally to new IoT products and solutions as well as to internal IoT projects.
Building Automation
Awarded in this category are IoT projects that optimize the commercial use of buildings through intelligent networking and automation as well as IoT projects that provide more comfort and security in a private context (e.g. smart home). The spectrum thus ranges from solutions for better utilization of office real estate to smart energy in the consumer sector.
Smart Farming & Agriculture
Awarded in this category are IoT projects and solutions that improve yield, sustainability and environmental protection in agriculture and agribusiness through intelligent networking, analysis or new cultivation method. The spectrum ranges from networked combine harvesters to indoor farming.
Industrial IoT & Smart Factory
Evaluated and awarded in this category are all IoT projects that contribute to the optimization and digitization of industrial manufacturing processes and thus strengthen competitiveness in the core industrial sectors. The spectrum ranges from mechanical and plant engineering, mining and the automotive industry to electrical engineering and semiconductor production.
IoT Analytics & AI
In this category, IoT projects are awarded for the particularly intelligent way they handle the data obtained or the use of innovative analytics and machine learning technologies. This category also includes corresponding IoT analytics solutions and products that help users to optimize their business processes and customer experiences with better insights and predictions.
Social Impact
Awarded in this category are projects that make a special socio-political contribution. These could be IoT projects and initiatives in the fields of education, healthcare, politics, sport or environmental protection.
IoT Young Leader
It is people rather than projects that are honored in this category. The Award is primarily aimed at junior executives, start-up founders, CTOs and IoT developers. We are looking for personalities and visionaries who have set technological milestones or have special teamworking and leadership qualities.
An IoT Platform for the Light and Building Market
Learn more
LIGHTELLIGENCE®
... is an open platform. Meaning, you are very welcome.

... is a secure platform. Meaning, we take care of you.

... believes in agility. Meaning, we move to meet your needs.

... loves to share knowledge. Meaning a win-win partnership.